Consolidation for the cooperation band at the Open
Steven Craig
The cooperation band took part in the 137th British Open at the magnificent Symphony Hall in Birmingham on Sat 7th Sept, competing against the 18 best brass bands in the country where they gained a very creditable 10th place. After the performance conductor Phillip McCann said " he was extremely pleased with the performance and it was an honour and a musical pleasure to conduct cooperation band today at the British Open – thank you ladies and gentlemen for an emotional performance"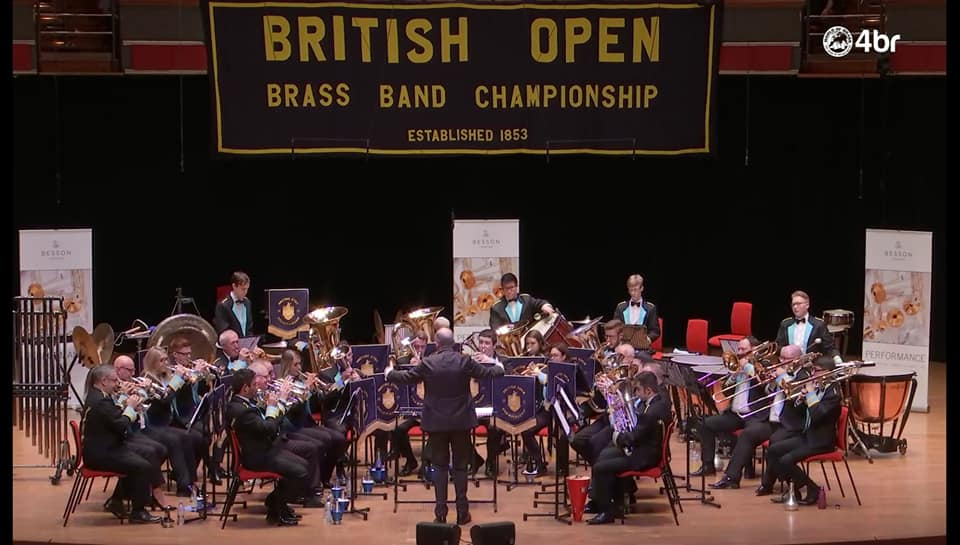 Playing off a No 6 draw in what was deemed by all commentators "a contest of the highest quality" the band produced a performance rich in sound and emotion, with all the bands soloists performing well. The result means automatic qualification to next years event which will be the bands 40th consecutive appearance at the brass band world's greatest contest, a feat no other Scottish band can claim.
Friends of the band and Patrons can listen to the performance via the Friends and Patrons page on the website.
The full results are below.
Saturday 7th September
Test Piece: Dynasty (Peter Graham)
Adjudicators: Nigel Boddice MBE, Dr Stephen Cobbs, Stephen Roberts
1. Cory (Philip Harper)
2. Black Dyke (Prof Nicholas J. Childs)
3. Foden's (Russell Gray)
4. Desford Colliery (LMTF) (Michael Fowles)
5. Flowers (Paul Holland)
6. Brighouse & Rastrick (Prof David King)
7. Grimethorpe Colliery (Dr David Thornton)
8. Fairey (Garry Cutt)
9. Aldbourne (Ivan Meylemans)
10. the cooperation band (Phillip McCann)
11. Tredegar (Ian Porthouse)
12. Valaisia Brass Band (Arsene Duc)
13. Hammonds (Morgan Griffiths)
14. Carlton Main Frickley Colliery (Luc Vertommen)
15. Leyland (Thomas Wyss)
16. Wingates (Paul Andrews)*
17. NASUWT Riverside (David Roberts)
18. Whitburn (Florent Didier) *
*relegated to Grand Shield next year